DREAM CAR ART CONTEST 2021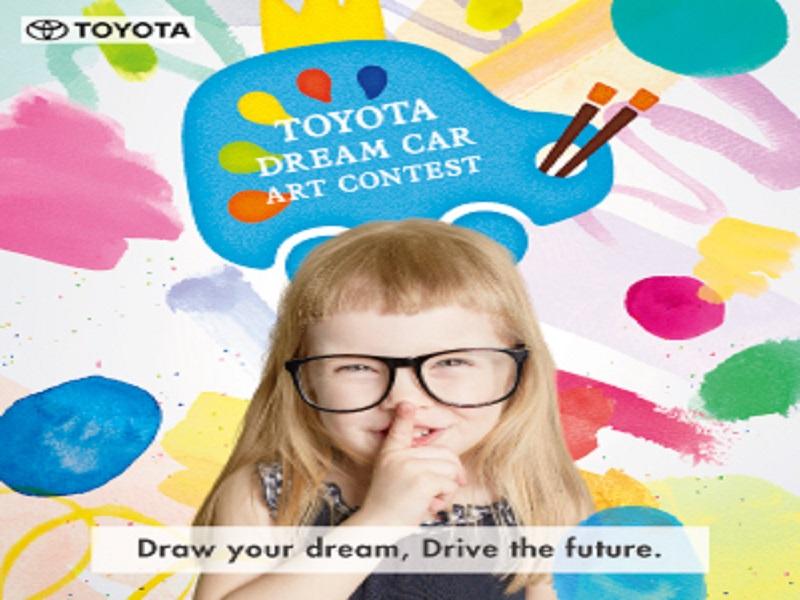 DREAM CAR ART CONTEST 2021
DREAM CAR ART COMPETITION
From 18 October 2021 to 28 February 2022, Toyota Zimbabwe will hold the "Toyota Dream Car Art Contest," which invites children from all corners of the globe to share ideas about the future of mobility by drawing their dream cars. Every great idea was born in the glimmer of a dream, and we at Toyota hope that this activity will help nurture the creativity of the next generation of great inventors, thinkers and dreamers.
Entry Period

18 October 2021 – 28 February 2022

Target Applicant

Those who are 15 years old and younger and who live in Zimbabwe

Age Categories

(1) Category 1: 7 years old or under 

(2) Category 2: 8­–11 years old

(3) Category 3: 12–15 years old
[Artwork Regulations]
・Paper size: 400mm x 550 mm (15.7-21.7in.)or smaller.
* The recommended size is A3 or tabloid size.(A4, quarter, and octavo sizes are also acceptable.)
* The color, material, and shape of paper can be chosen freely.
* The artwork with a thickness of over 5mm will be disqualified.
・Drawing materials: Any
* Any drawing materials can be used, such as color pencils, markers, crayons, or paints.
* CG artwork created on a computer or similar device will be accepted.
* Collage or cutout pictures will be allowed for plane drawings, excluding ones making other
artworks dirty or requiring special care in handling.
[Unacceptable Artworks]
* Collaborative artwork drawn by multiple individuals will not be accepted.
* Artwork created by a person other than the participant.
* Piece with incomplete Entry Forms or missing information
* Drawings fetching photographs
* Drawings that resemble the famous paintings and the previous Toyota Dream Car Art Contest artworks
* Drawings including trademarked characters, logos, and specific goods
*For details and the history of the contest, please refer to the Toyota Global website or our website:
Toyota Global website: https://www.toyota-dreamcarart.com
Download entry form here : Dream Car Form