History of Toyota Corolla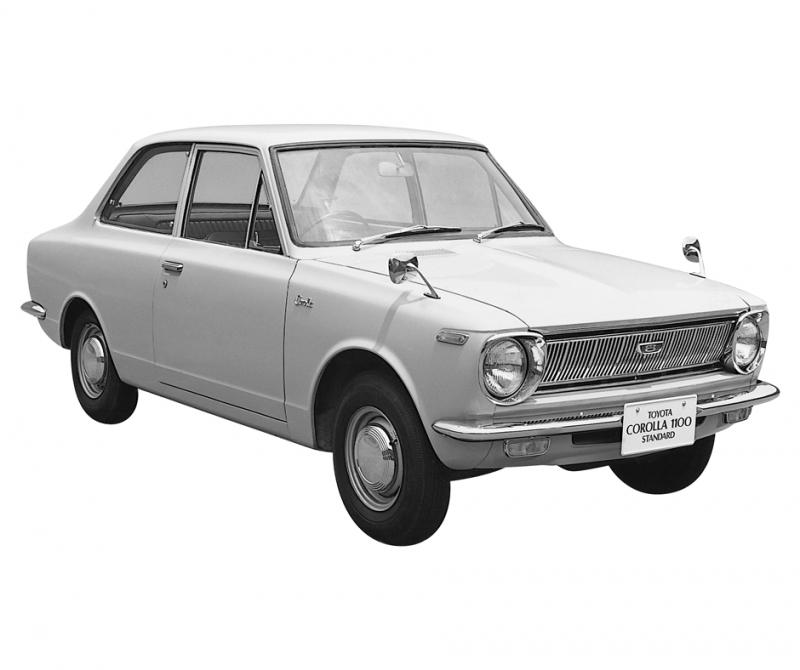 2020, February 11
Facts and figures about Toyota Corolla:
• Corolla is the world's best-selling model
• More than 45 million units have been sold in 150 countries
• Since 1973, Corolla has been produced in Africa
The first Toyota Corolla was introduced to Japan in 1966. It was designed to be a "people's car", practical and affordable, nevertheless it displayed superior build quality and was equipped with features that were normally only seen on higher segments.
The name "Corolla" originates from the Latin term for 'crown of flowers'. It was chosen in the hope that the vehicle would bloom in the automotive market. That's exactly what it did: within three years the first-generation Corolla became the top-selling vehicle in Japan, and sales quickly spread to other countries around the world.
45 million units produced in 16 plants worldwide
In November 1966, Toyota opened a new plant in Takaoka, Aichi Prefecture, dedicated solely to Corolla production. Two years later, with an emphasis on providing region-specific vehicles, production began in Australia and Malaysia. From 1965 to 1968, Toyota more than doubled its total annual production from 480,000 to 1.1 million vehicles; a testament to the Corolla's significant contribution to the growth of the company.
Corolla exports to North America began in 1968, and early sales success in this market helped global cumulative sales of the car reach 1 million units just four years after launch.
Since the third generation of the Corolla in 1973, the production of Corolla in Africa has never stopped. Out of overall production worldwide, more than 1 million Corollas have been produced and sold in Africa. The rest of the production from 1973 onwards was exported to Europe and Asia.
In 1997, the Corolla became the world's best-selling model, with global cumulative sales exceeding 22.65 million units. By 2013, Corolla had already sold 40 million units around the world. Currently produced at 16 plants worldwide, more than 45 million units have been sold, making the Corolla account for one in five vehicles sold in Toyota's 79-year history. More than a million units have been sold each year since 2002.
Back to the list