The Land Cruiser 78 - a refrigerated vaccine transport vehicle to support the fight against COVID-19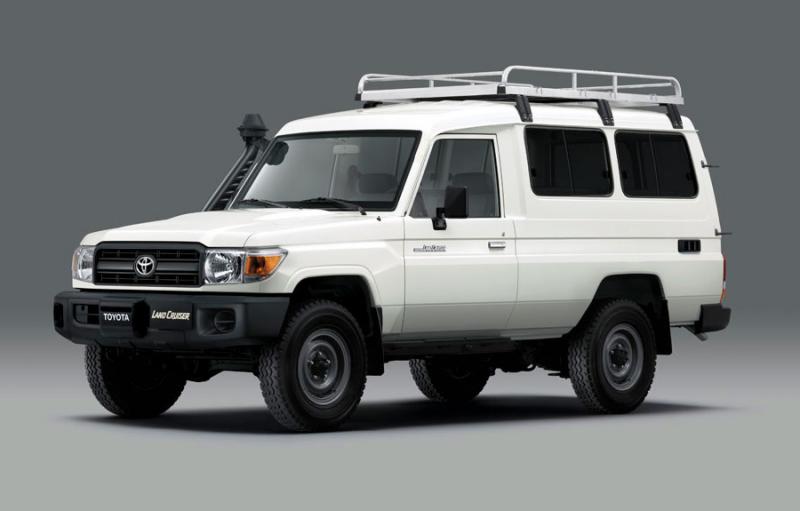 2021, April 07
B Medical Systems, a global leader in the cold chain conservation industry for vaccines, Toyota Tsusho Corporation (TTC) and Toyota Motor Corporation announced the launch of their jointly developed refrigerated vaccine transport vehicle and which also meets the PQS (Performance, Quality, Safety) standards of the World Health Organization (WHO). It is the first refrigerated vehicle in the world to achieve a WHO PQS prequalification and can be used to reliably transport vaccines or any other type of material in a temperature range of 2 to 8 ° vs.

The successful deployment of immunization programs depends on the quality of the vaccine supply chain and the ability to maintain the end-to-end cold chain. However, with several health centers located in extremely remote, rural and hostile terrain with minimal road infrastructure, providing a reliable end-to-end cold chain can be difficult. Toyota Tsusho Corporation and B Medical Systems have teamed up and co-developed a refrigerated vehicle capable of reliably transporting vaccines to the most remote corners of the world.

The refrigerated vehicle has a B Medical Systems vaccine refrigerator with a storage capacity of 396 L built into a Toyota Land Cruiser 78. The vaccine refrigerator is powered by the vehicle while it is in motion and can also be powered by an external regular power supply when in stationary position. In the absence of any power supply, the vehicle offers a range of almost a day. This solution also has temperature loggers that provide an overview of storage conditions. Respectively, the product brings together all the knowledge and expertise of Toyota Tsusho Corporation and B Medical Systems in the automotive field and vaccine cold chain conservation.
Countries all over the world can now obtain this solution for the reliable transport of vaccines. In addition, this refrigerated vaccine vehicle can now be used in the international framework COVAX, which seeks to distribute COVID-19 vaccines to developing countries, and its use as a means of transportation for COVID-19 vaccines can also be expected. The companies have started manufacturing refrigerated vehicles and plan to ship the first batch in the coming weeks.
Back to the list