The success of the Toyota brand in Africa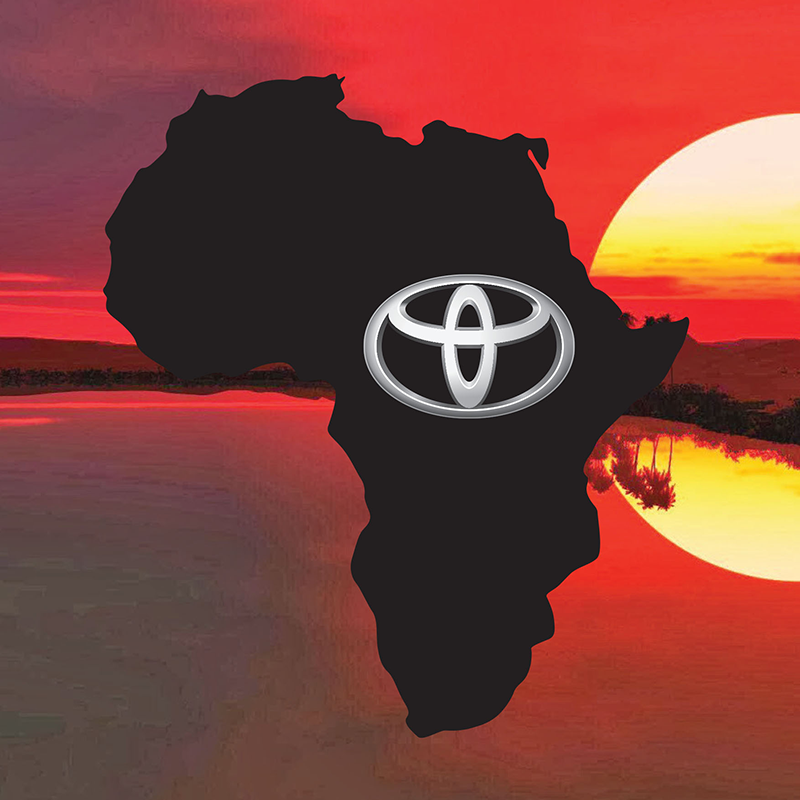 2020, October 14
The success of the Toyota brand rests on the relevance of a clearly defined positioning and sufficiently distinctive to be a source of constant evolution. From its inception, the company has been able to reinvent itself and assume its dual mission towards the customer and the environment. With its signature "Start your impossible", Toyota aims to revolutionize the mobility market.
Its global presence and sales have grown considerably leading the brand to emerge as a peoples' brand in Africa.
The brand has come a long way from weaving looms to winning the title of one of the world's best automakers with the ultimate goal of "making people happy when they drive Toyota cars," Akio Toyoda.
It was inevitable that after the increase of demand on the Japanese market, United States of American was the first to taste the skill and technical talent on the know-how of the first-hand innovation from Japan. For more than 75 years now, Toyota Motors Corporation has been giving value for money to customers. High sales volume coupled with positive brand perception attracted business opportunities in other developing markets such as BRIC Nations (Brazil, Russia, India and China), which led Toyota to emerge as the most successful automotive company in the world.
Notably, the accomplishments were obvious and Toyota brand managed to tap into the African market, by exporting the first Toyota model (Land Cruiser) in 1959.
Toyota has established a solid presence in each country through specific efforts tailored to local conditions. Toyota currently has a sales network that extends to 53 African countries, with intentions to continuously respond to its' market growth. Production in Africa began in 1962 in South Africa, where a plant was set up to assemble Hilux and Corolla. The units were then to be exported to Europe and throughout Africa. Furthermore, in 1977 the assembly of a TLC production unit began in Kenya. Since 2019, Toyota Kenya has also added the Hilux to its vehicle assembly.
Toyota is a great employer in the world
Toyota is one of the biggest employers, with over 340,000 employees in the world. This company changes lives not only on the road, but around the dinner table, in national parks and various sectors. Since its establishment in 1937, Toyota has grown to be the biggest auto company in the world by production. For many people in Africa, what will always make Toyota stay a household name is that it is a brand for everyone.
Designed for Africa
One of the reasons why Toyota has won hearts all over Africa is that the vehicles are specifically designed and build for the rough and tough terrains coupled with the hot African climate. This can be seen in the way our models overcame the different terrains across the continent and the reliability they provide to millions of customers, with various, but always high demands.
Back to the list