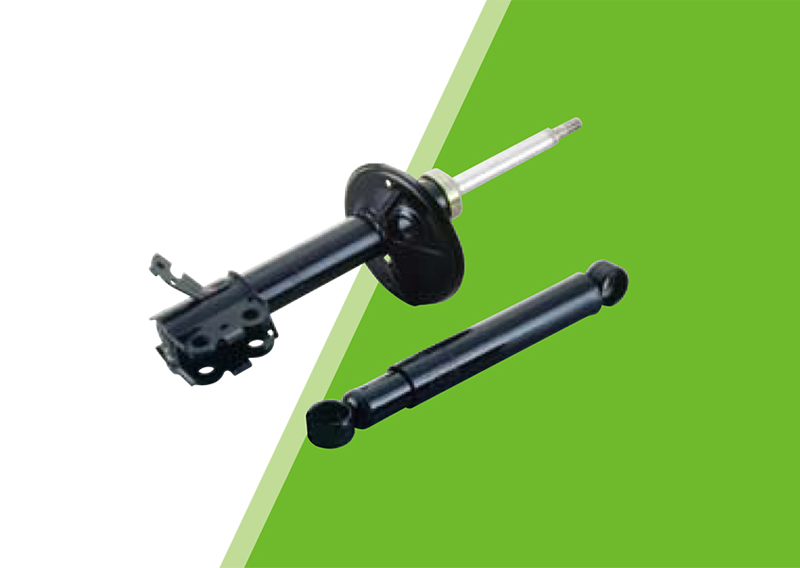 2020, February 18
Shock absorbers cushion the impact of any bumps in the road ensuring the smooth ride. They also work to absorb the cars weight when cornering, which helps to maintain driving stability.
How they work?
Shock absorbers contain oil and gas. They absorb the impact of bumps in the road. When they become worn, the gas and oil leak out and they stop functioning properly.
If you use worn or counterfeit shock absorbers, you could find yourself in the situation that your car is unstable or it is tilting and it is difficult to drive.
Genuine parts bring genuine value
Genuine Toyota shock absorbers are made to fit perfectly to your car. Counterfeit parts may look the same, but they don't offer the same level of performance.
To maximize driving safety, Genuine Toyota shock absorbers have been rigorously tested on a range of challenging driving surfaces.
To ensure driving comfort, Genuine Toyota shock absorbers have been specifically designed to enhance the performance of each Toyota model.
When facing any problems with your car shock absorbers, bring your car for inspection to Toyota dealer. Have complete confidence knowing your car will be serviced using only Genuine Toyota parts that are best suited for your car. Genuine Toyota shock absorbers will give the smoothest possible ride.
Back to the list